Listening with Diagrams
Liz K. Miller
Wednesday 22 November — Presentations
14:30–15:00
This presentation explores how visual diagramming alters the listening experience. It is a performance of an audio-visual artwork adapted for a symposium setting. Each participant will receive an A3 printed diagram of six field recordings of trees from woodlands in the UK. These sylvan soundscapes are of oak leaves, a chestnut grove rainstorm, fallen pine needles, transpiration, burning logs and creaking pines. During the performance participants are invited to listen to these six soundscapes whist navigating the diagram independently. They will be gently guided through the parameters of the diagram with indications and suggestions on how to read it such as:
The position of the listener – from where the field recording was made.
Tree matter – what part of the tree made a sound.
Cycles of growth and life – what stage of the tree life cycle made a sound.
Water in sylvan soundscapes – how the sound event reveals water changing state.
The geographical location of each field recording.
How sylvan sounds interconnect with biophony and geophony.
Following 15 minutes of gently guided, yet independent listening and looking, I will conclude with some thoughts on what the diagram might offer the listening experience and in particular what I learnt about the relational quality of the sounds of trees from making the sylvan soundscapes diagram for this symposium.
This performance presentation proposes a method of listening that crosses the disciplines of sound and visual art. It is a visual exploration of sound intended to expanded the act of listening beyond the auditory and into the multimodal. The visual is used to enhance the listening experience by highlighting previously unnoticed sonic details and providing alternative perspectives through which to consider familiar sound through a new lens.
Bio
Liz K Miller (born 1983) is an interdisciplinarity artist and researcher. She works at the intersection of sound and imagery, exploring the listening experience through visual diagramming, mapping, scoring, sketching and drawing. Her making techniques range from printmaking, natural dye pigment making and cyanotype, to field recording, digital audio analysis and manipulation, which combine to create installations, works-on-paper, podcasts and performances. Recent field recording study sites have included: The Cairngorms National Park, Scotland, with the Murmuration sound group (2018); the Caledonian Forest, Scotland, with conservation group Trees for Life (2019) and Blackheath Forest, England, in partnership with Surrey Hills Arts (2020).
Liz is currently a PhD candidate at the Royal College of Art in the School of Arts and Humanities,funded by the UK Arts and Humanities Research Council in the Techné Doctoral Training Partnership.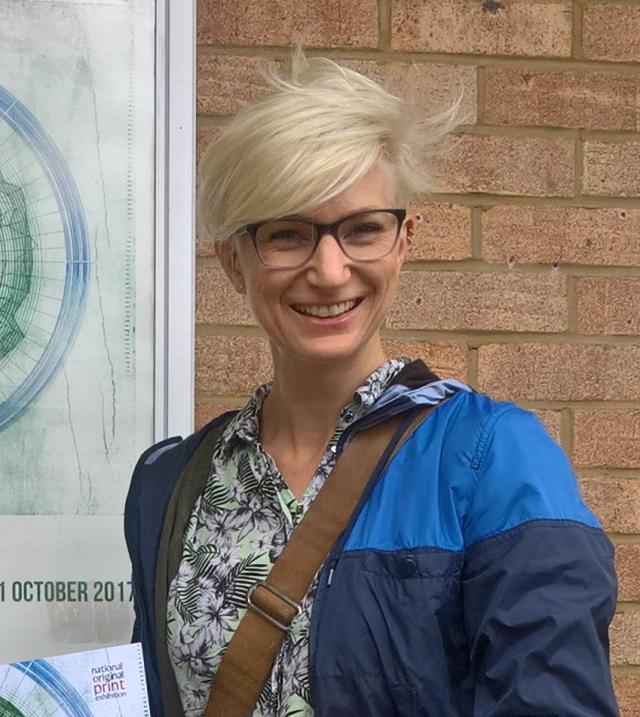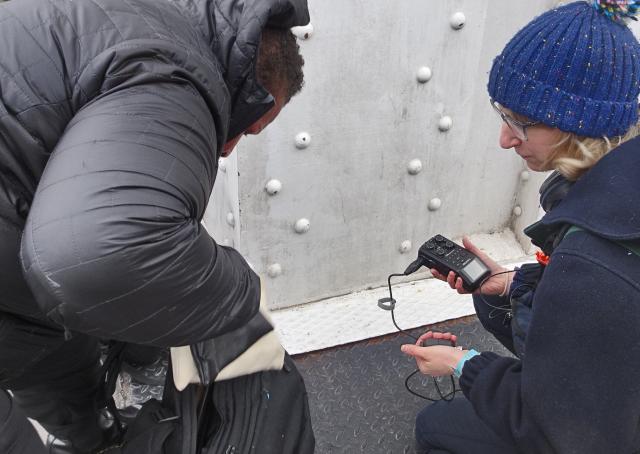 Explore Topics