Cathy Lane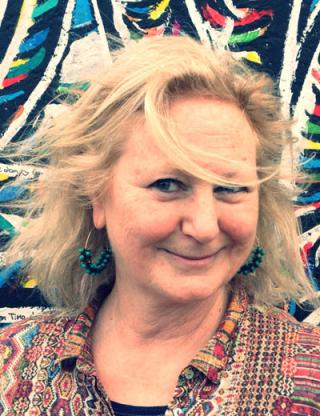 Cathy Lane is a British sound artist and composer, She is interested in sound and how it relates to the past, our histories, our environment and our collective and individual memories. This informs her current work as a composer, sound artist, lecturer and researcher. Aspects of her creative practice has developed out of these interests and concern composition with spoken word, field recordings and archive material and writing and lectures on these and related subjects. Much of her compositional work can be described as 'docu-music'. Recent works such as Tweed and On the Machair form part of The Hebrides Suite a sonic investigation and composition of the Wetern Isles of Scotland and "…the pickle pot is her house…" is an multi-faceted exploration of food as a material, a commodity and as a sounding substance. Previous works related to sound, history and memory include Hidden Lives (a multi channel site specific sound installation) and "The Memory Machine (an interactive sound installation premiered at Cybersonica at the ICA, London in 2002 and further developed for the British Museum exhibition The Museum of the Mind: Art and Memory in World Cultures in 2003). Her previous electroacoustic music works have explored the metaphorical use of space and gesture as a compositional parameter. Other works include compositions and sound design for large-scale outdoor theatre productions, film and video soundtracks, live performance and installation work. She has recently edited Playing with Words: The Spoken Word in Artistic Practice, an anthology of works from over forty leading contemporary sound artists and composers who use words as their material and inspiration. Further research funded by an AHRC Small Grant for the Creative and Performing Arts has led an online exhibition of curated audio works Playing with Words: an audio compilation (Gruenrekorder 2010); a public symposium 'Speaking Out : the spoken word in artistic practice at Tate Modern, 2010; a study day at LCC and an academic essay about the variety of practices used by artists and creative practitioners working with words, particularly the spoken word, to be published in 2011. A series of collaborative works made with choreographer Rosemary Butcher have been performed, exhibited and broadcast worldwide. Cathy Lane established the department of Sound Art and Design and now co - directs Creative Research in Sound Arts Practice, (CRiSAP) at the University of the Arts, London. She has a PhD in electroacoustic music composition from City University, London.
A Manifesto for New Listening (or 20 thought about Listening) is an ongoing work that seeks to question the politics and aesthetics of listening. In particular, it queries five specific aspects of listening as it is formulated within current sound arts practice. The first is the idea that listening is a solitary activity best done alone, removed from society (for better listening) and accompanied by technology (also for better listening). The second is that you have to be taught how to listen 'properly' by an 'expert'. The third is that listening is always a good thing – we should listen and listen well with full attention. The fourth is that listening is an equal playing field unaffected by our individual subjective positions – for example by our gender, our racial identity, our nationality or our class. The fifth is that almost everything needs to be listened to very closely and attentively – except people (see the first).
A Manifesto for New Listening has been in development since December 2014, arising out of conversations with Hong-Kai Wang, Keiko Uenishi and Janine Jembere, then candidates for the PhD in Practice at the Academy of Fine Arts, Vienna, Austria. The process started with the aim of collectively exploring feminist and activist approaches to the role of listening in relation to social and political subjects and subjectivities. "In particular ... acts and organizations of listening that are embedded in daily life, and that activate multiple responses: philosophical, psychological, phenomenological,perceptual, conceptual, political, etc".
Four initial questions were proposed:
What are our habits of hearing and listening?

What is the knowledge of listening that we are accustomed to?

What are the epistemic, ethical, political and cosmological modes of critical listening? Where do we locate these modes within our subjective discourses and experiences?

What could it mean to propose a 'de-colonial' mode oflistening?
(PDF) A Manifesto for New Listening' (or '20 thoughts about Listening')
Available from: here
Explore Topics