CENSE Day — Acoustic Ecology Week Linz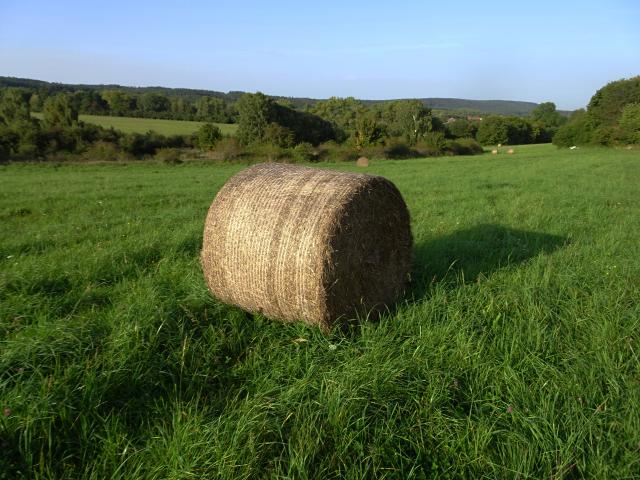 CENSE Day 2 December 2021
The event is cancelled or postponed due to circumstances
We would like to invite all the CENSE members, or others to meet there and discuss the further projects in future.

If you'd like to join the meeting, register through this form until October 15, 2021.
Statement: We live in a time of fast degradation of nature, social relations, economic engagement, political decisions, and general quality of life. If the first Lockdown in the spring of 2020 brought to the attention of the public the importance of quietness for the nature, in urban, rural, and open wilderness, the (acoustic) ecology is still a topic largely ignored by our governments, and it is not considered in any economic or political decision in the field of construction of our cities, exploitation of the natural resources, agriculture, and education.
The activists in ecology address mostly the visible dimension of the impact of human activities on nature mainly because there are very few accessible scientific resources and structured data that can show the evidence of the acoustic degradation of the environment, and therefore motivate a wider engagement of the public in the defense of it.
In Central and Eastern Europe, the cultural field is the main agent voicing the acoustic crisis of our environment, but the artists' impact without the support of the legislation, education, science, and finances cannot overcome the need of action that we are facing.
CENSE is inviting you to bring at the common table your ideas, knowledge, and resources to build together a stronger voice and to look for the means to be heard.
*If you still like to join the meeting, register through this form until November 15, 2021.
Preliminary Program (work in process) Common Signs and Symptoms
THURSDAY 2.12
PRESENTATIONS
11.00 – 11.20 Miloš Vojtěchovský / Jan Krtička WELCOME AND ALMANAC PRESENTATION
We have proposed a simple questionnaire about Acoustic Ecology, hoping that this will help us orient ourselves within the vast area of the "environmental acoustics of Central Europe." We approached CENSE members and other interested people in Austria, former East Germany, Poland, Czechia, Slovakia, Hungary, Romania, Ukraine, Belarus, Slovenia, as well as Croatia, Serbia and Macedonia. All reactions, brief or at length, offer a springboard for the formation of a framework; a mind map composed of the various ideas, statements, positions, and attitudes of around thirty people. In addition, three short overviews on the story of environmental sound in Czechoslovakia, Poland and Hungary are included as an attempt to better understand local motivations and circumstances (20 min)
11.20 - 11.40 Abby Lee Tee/ Fabian Holzinger / – BEAVERS IN LINZ This presentation will give you an insight in their vocalizations and the sonic experiences they make inside their lodge, above and below the water. Beavers are fascinating ecosystem engineers – a keystone species being highly beneficial to numerous (endangered) animals, wetland rehabilitation and even vegetation, despite mostly just being known for felling trees (in autumn & winter). After being extinct for a century beavers got reintroduced to Austria in the 70ies and made their way to Linz in the 90ies. Beside being present in the city-surrounding marshlands of course they are also living along huge rivers like the Danube and near the center of the city, proving high resilience and adaptability. Just few people know about or experience their highly social family life and especially their (widely unexplored) vocalizations, being my main occupation while recording them for a year now. But living in urbanized areas generates numerous challenges for them too, with humans destroying their infrastructure or trying to displace them, as well as they are facing constant sonic disturbance living not far from highways on the shore of a large river with numerous big ships passing by – probably having a huge impact on a mammals mostly communicate and are guided by scent and sound. (20min)
Alongside his work in numerous collaborations and bands, Austrian musician Abby Lee Tee has been releasing a steady stream of constantly-evolving solo material since 2009; merging various influences from instrumental hip hop to electronica, and now finding himself in the cutting-edge world of experimental. Therein, he follows a natural instinct for playful narrative and continues to nurture a passion for field recordings and unusual instruments. His fascination for the divisions and crossovers between noise and music, as well as nature and culture, can be seen in his work with installations, sound-walks, sound design for theatre and audiovisual projects, as well as records on labels such as Shash, Czaszka, Dinzu Artefacts and Accidental.
abbyleetee.com
mail: abbyleetee@gmx.at
11.40 – 12.00 Anamaria Pravicencu - RIVERSSSOUNDS, A Model for International Collaboration, Production, and Reflection.
RIVERSSSOUNDS is a platform for virtual sonic experiences and an online residency program that hosted 16 monthly residencies from December 2020 until June 2021. By using digital tools and artistic imagination, it offers a virtual portal for connecting the physical realities of different cities through sound. Unites sound artists working with soundscapes and field recording, and each month it hosted up to three online residents from different European countries that are based in cities with a river. The residents created sound works reflecting the identity of the river in their cities. In addition, each resident held an artist talk, contributed to the sound library with field recordings of their river and a soundwalk. Сuratorial team: Zhan Pobe (DZESTRA, Ukraine), Anna Khvyl, Anamaria Pravicencu (SEMI SILENT, Romania) (20 min)
Anamaria Pravicencu studied sculpture and sound art at Ecole Nationale Supérieure des Beaux-Arts in Paris, and in 2001 received a scholarship at the School of the Art Institute in Chicago, Sound Department, supported by LVMH. Interested in working with space in site specific situations, her artistic practice was initially favoring architectural interventions and sound installation, and through the SÂMBĂTA SONORĂ program and the SEMI SILENT podcast platform, she increasingly presented sound compositions and performances. For SEMI SILENT, Pravicencu works also as a producer for pieces by Romanian artists and her own. In 2018, Pravicencu opened a program of individual and collective sound art residencies, SONIC FUTURE RESIDENCIES, whose productions are presented to the public through the SEMI SILENT podcast platform and public listening sessions.
riversssounds
semisilent
mail: anamaria.pravicencu@gmail.com
12.00 – 12.20 Anna Jurkiewicz / Jacek Szczepanek: REVERB ARTISTS
Reverb is an effect of the environment, that is multiple things coexisting. The perceived beauty of reverberated sounds takes us to special places. Singing with an open voice in caves means placing the relatively fragile human being in a barren, untouched, eternal setting. Using the voice to get response from a space allows us to grasp the volume of underground voids in a way that is beyond the reach of vision. It also juxtaposes the human experience of time with a non-anthropocentric, geological scale of time, in which Anthropocene and the entire history of humans is less than a blink of a nonhuman eye, not to mention the 7 seconds of reverb that we might experience as taking forever.
Jacek Szczepanek started his music education at the age of five in Warsaw and he was trained as a sound engineer in his early twenties in Cardiff. Since 2008 he's worked with sounds as an artist and as a professional. He's done field recording, sound design, editing, mixing and mastering, community art, performances, sound walks and workshops, sound libraries, installations, albums, DJing, and live engineering. He's appeared mainly in Poland, Czechia and Germany and he fears one day he'll fall in this pitiful open pit coal mine where these countries' borders meet.
jacekszczepanek.wordpress.com
annajurkiewicz.bandcamp
12.20 - 12.40 Peter Cusack / Udo Noll - radio.earth
radio.earth is a participatory radio project concerning the ecological crisis, its effects on our environment and ways of life and on the possibilities for action. The project aims to establish a network of collaboration between individuals and organisations interested and engaged in these subjects, with all their respective practices from art and science to activism. Among other practices, it encourages critical listening to live soundscapes from 1st to 3rd natures. In this context, 1st to 3rd natures refer to sites of various degrees of land usage and devastation, from wild nature to urban, industrial and agricultural zones. 3rd natures are rather cultural configurations, open and speculative and interwoven with the idea (and problems) of the Anthropocene. (20min)
radio.earth
radio.aporee.org
Peter Cusack
12.40 - 13.00 Tomáš Šenkyřík - WHAT SOUNDS BEHIND OUR DOORS, Green projects in Židlochovice
What kind of sounds are outside and how we can influence them with our activities? How can we influence biophony? How can people contribute to such goals in their garden? And how can subjects, such as the municipality, influence soundscapes of its surrounding? I will try to answer these questions in my presentation. (20 min)
Tomáš Šenkyřík (1972) is a musicologist with interest in field recordings, in acoustic ecology and in discovering musical structures in nature. He likes listening to nature without noise pollution, especially fragile and quiet sounds. From 1999-2008 he worked in the Museum of Romani culture as an ethnomusicologist. He is a member of association Skupina, an artist group interested in field-recordings, soundscape, oral & aural history, acoustic ecology. Tomáš is living and working in Židlochovice, a town south of Brno, Czech Republic.
soundscape.cz
zidlochovice.cz
soundcloud.com/tomassenkyrik
13.00 - 13.20 Margarethe Maierhofer-Lischka - HOMESOUNDS
Homesounds is a participatory soundscape-streaming/listening project that has seen its first iteration this July at a festival in Porto with people from about 7 countries participating, and subsequently has expanded into a series of interventions. I will take this project as a starting point to reflect about technically mediated (online) listening and technosonic ecologies, incorporating cyberfeminist thought as well as findings from my PhD research on listening that I concluded at KUG Graz.
Margarethe Maierhofer-Lischka (1984) is a double bassist, improviser, researcher and sound artist. Besides being an active ensemble musician, she collaborates with artists from all fields, creating performances, radio art and sound installations. She is a member of several initiatives for contemporary music, improvisation and interdisciplinary art, among which are Ensemble Schallfeld, v:nm, mur.at and IMA – Institute for Media Archaeology. Her work has been supported by scholarships of the Austrian Federal Government, the DOMS Foundation Basel and the Karlheinz Stockhausen foundation. In 2018 she received the Theodor Körner award for arts & science.
OR poiesis - YAMAMAYU + TERRITORY
YAMAMAYU is a bio-acoustic sound-research project centring on the sonority of the Japanese oak silk-moth, a nocturnal moth that, between the middle and the end of the 19th century, successfully assimilated in Slovenian and other parts of continental, south-eastern Europe deciduous forests. These forests have pronounced annual cycles and, at least until recently, prominent temperature amplitudes between summer and winter. Poetic approach to the research arose from the life cycle of a yamamayu and night forest wanderings. The aspiration is the artist's fascination with dislocated nocturnal poetic sonorities. TERRITORY is dedicated to research and live sound transmission of night forest and urban territories in online environments (radio.earth), including performative interventions (ultrasound field, echolocation, bats and night moths, voice, night ambiences). The concept of the invisible into the audible is evolving with the growing need for sophistication of auditory perception and the polymorphism of the audible.
Petra Kapš alias OR poiesis (1975) weaves her work among the arts of sound, radio, chrono-spatial poetry, poetic performance, books and reflection. Aside from the ethereal features of sound, she focuses on the physical presence of the body. She extends the word, her core medium, with sonic spheres of sonorous poetry. Kapš is interested in aural memory and the deep time of the body. Incorporating an (a)syntemporal presence through the digital sphere, she researches the possibilities of intimate radio and is concerned with the void ear of the internet listener. Her sound/radio/book works are located solitudes.
13.20 - 14.00 OPEN FORUM
Jan Krtička,
Šárka Zahálková,
Darko Fritz,
Gertrude Moser Wagner / Wally Rettenbacher
15 – 18 Gatherings and Discussions
Panel discussion on the contemporary relevance and impact of acoustic ecology in our regions
Curated by Csaba Hajnóczy (Hu) and Jakub Malinowski (PL)
Moderation: Sam Auinger (tbc)
Participants: Peter Cusack (tbc), Csaba Hajnóczy, Petra Kapš (tbc), Jakub Malinowski, Anamaria Pravicencu, Miloš Vojtěchovský, etc.
Evening program, tbc.
Carina Pesch – LIVE ABANDONMENT - A PERFORMANCE
Carina Pesch (1983), aka La Pesch, studied Social Anthropology, Political Sciences, and Philosophy at the University of Leipzig and at the Orient Institute Beirut. In high school she started to write short stories and articles for the local newspaper. Than she found her way to radio, acoustic narratives, and sound art. She was fascinated by the extra dimension that sounds and voices add to storytelling. During her journeys and field studies she discovered the world with all its corners, layers, and rough edges. She was trained as voice artist by Alexis Krüger, taught how to make radio features by Michael Lissek and Walter Filz, making "Hörspiele" (radio plays) she learnt from Krok & Petschinka, Tim Staffel, and Paul Plamper, sound art she learnt from Antje Vowinckel, Peter Cusack, Chris Watson, Hans Peter Kuhn, Christina Kubisch and others.
About the event Listening is a (creative) act, a process of reality formation. Every human being creates his or her own acoustic reality. John Cage begins his text The Future of Music: Credo (1937/1958) programmatically: "Wherever we are, what we hear is mostly noise. When we ignore it, it disturbs us. When we listen to it, we find it fascinating." Fascinating, because our creative power is challenged. And not virtually, but genuinely as the ART OF LISTENING.*
Activities
Open workshops
Sound walks
Radio
TV
Online Events
About the organizers
Soundinglinz.at considers the city as being a body of sound made up of countless instruments. It is a continuously renewing and writing composition. The ongoing changes in the city are documented, commented on and recorded on a map of Linz. Everyone is invited to explore the Upper Austrian capital acoustically with their own ears and share their experiences. Field recordings, videos, photos, texts, sound walks and podcasts can be assigned to every possible location in the city. Hundreds of people from near and far have posted so far and over 50,000 people have visited the platform. They accessed the sounds, texts, photos and videos that capture the city's soundscape more than a million times over.
At the same time, soundinglinz.at serves as a permanent research platform with a participatory agenda for the newly founded Co.Lab Acoustic Ecology at the Linz University of the Arts. This ensures the continuous development of the project.
soundinglinz.at is a 21st century work of art: ecological – participatory – sustainable.
Tag:
Explore Topics