CENSE on Radio Punctum – Symptoms of Evidence - Earth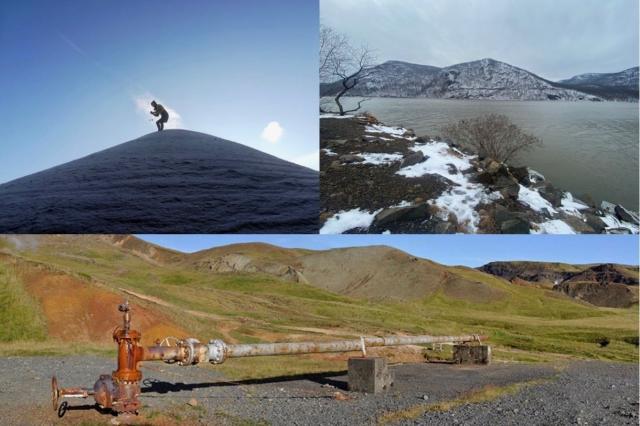 4th issue of the radio program SYMPTOMS OF EVIDENCE
EARTH is an episode in the ELEMENTS series for Punctum radio.
This time the mixtape show was put together by magnificent OR poiesis, with contributions by Slavek Kwi, Martyna Poznańska, Peter Cusack, Anamaria Pravicencu, Alëna Korolëva, Udo Noll, Milos Vojtechovsky, Lloyd Dunn, Patrick Tubin McGinley, Audrius Simkunas, OR poiesis, Michal Kindernay, Šárka Zahálková and Manja Ristić.
The fourth episode is an invitation to rethink what we have built over time and it is a poetic contribution to the fundament of us all - The Earth.
The PUNCTUM mixtape shows are co-produced by Polina Khatsenka. A visual collage for the show includes images by Martyna Poznańska, Michal Kindernay and OR poiesis.
Live please tune in on radiopunctum
---
No. 3 Psychogeography
Symptoms of Evidence: The third episode of Symptoms of evidence by CENSE is prepared by Polina Khatsenka and OR poiesis – Petra Kapš. Series is reflecting the current situation dealing with sound, environment and perception. Third episode will take you for a walk to explore "psychogeography".
Psychogeography, as the term suggests, is the intersection of psychology and geography. It focuses on our psychological experiences of the city, and reveals or illuminates forgotten, discarded, or marginalized aspects of the urban environment.
Both the theory and practice of psychogeography have been around since 1955, when French theorist Guy Debord coined the term. While it emerged from the Situationist International movement in France, the practice has far-reaching implications. It's relevant, for instance, in Prague, Bucurest, Wroclaw, or Kišiněves.
Recordings by
Šárka Zahálková
Miloš Vojtěchovský (an aporee walk)
Katrinem
Udo Noll
Peter Cusack
Tomáš Šenkyřík
Irena Pivka
Yorgis Sakallariou
Polina Katchenka
Bálint Kiss
Martin Marek
Boris Klepal
OR Poesis
Mat Eric Hart
Thanks to everyone who decided to contribute their recordings, we've received great contributions! Thanks to all participating and listening! And big thanks to Polina Khatsenka for putting together the radio show.
Tag:
Explore Topics