Jez riley French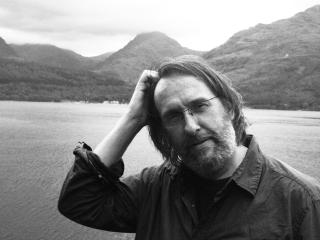 Jez riley French (born 1965). Using intuitive composition, field recording, improvisation and photography, I have been exploring my enjoyment of and interest in detail, simplicity and an emotive response to places and situations since my early teens and as a full time artist for over 20 years. Alongside performances, exhibitions, installations I also lecture and run workshops around the world on various aspects of sound culture including located sound / field recording, the act and art of listening and their roles in contemporary explorative sound arts. I develop and build specialist microphones now widely used in all areas of sound culture, curate the 'engraved glass' label, the 'a quiet position' series of online releases / forums exploring the broad ideas surrounding field recording as a primary art of sound / sound art and the online zine 'verdure engraved' Areas of work & research include establishing / expanding micro-listening, durational listening, and architectural, plant, soil horizon, aquatic and infrasound recording as key elements of contemporary located sound practices. Working with photographic scores & scores for listening, discussing the gendering of sound cultures and histories, and perception of environments.
In recent years I have been working extensively on recordings of surfaces and spaces (natural and human made) and developing the concept of photographic scores. I am particularly associated with the development of extended recording techniques, including the recording of structural vibrations, contact microphone recording, ultrasonics, infrasonics, internal electronic signals via coil pick-up's and recordings made with hydrophones. Amongst key recent works are pieces capturing the sound of the dolomites dissolving, ants consuming fallen fruit, the Tate Modern building vibrating, the infrasound of domestic spaces around the world, glaciers melting in Iceland and the tonal resonances of natural and human objects in the landscape.
"I build contact microphones, hydrophones and other specialist microphones that are widely used by other artists, universities, film and tv crews, composers, theatres and other institutions. They have been used to capture key audio elements in games, radio & tv programmes and films such as The Green Planet, The Blue Planet,The Imitation Game, The Theory of Everything, Gravity, recent Star Wars franchises and thousands of others."
Explore Topics