Jono Gilmurray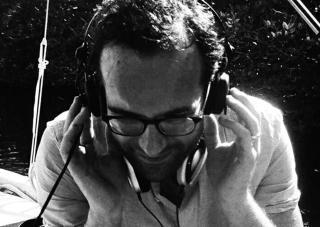 Jono Gilmurray is a writer, researcher and electroacoustic composer, currently conducting AHRC-funded PhD research into ecology and environmentalism in contemporary music and sound art, based at CRiSAP (Creative Research into Sound Arts Practice) at the University of the Arts London. Both his academic research and his compositional work stem from a strong belief in the potential of the sonic arts to facilitate a vital and fundamental reconnection between human beings and the natural ecosystems, of which we are all an integral part, and upon which we all depend – something which is of crucial importance in this era of global climate change.
Jono has written the introductory chapter for a new book, Environmental Sound Artists: in their own words, edited by Frederick Bianchi and VJ Manzo, forthcoming from Oxford University Press. He has presented his research at conferences including the Symposium on Acoustic Ecology at the University of Kent, Network Ecologies at the University of Scarborough, and the International Symposium on Music and Ecology in Ljubljana, as well as producing a short radio programme on the subject, which was broadcast on Resonance FM as part of the Critical Waves project. His compositional work, the 'Badock's Wood' trilogy, was selected for inclusion in Ear to the Earth's '100 x John' project, marking the centenary of the birth of John Cage; and the second part of the trilogy, 'Badock's Wood II – The River Trym', was the winner of the audience vote in the European Acoustic Heritage 'Water Soundscape Composition' contest.
In 2015 Jono had an artistic residency with the Biosphere Soundscapes project at the Sian Ka'an UNESCO Biosphere Reserve in Quintana Roo, Mexico. His compositional work has been featured on Mongrel's Antarctic Data Jam album and in Ear to the Earth's '100 x John' project marking the centenary of the birth of John Cage. Jono has also had his work installed in galleries around Europe as part of the European Acoustic Heritage touring sound art exhibition.
In addition to his sonic pursuits, Jono has also spent nearly 20 years lecturering children and young adults with autism, helping them to develop their creative, academic, communication and social skills.
Explore Topics