Marcel Cobussen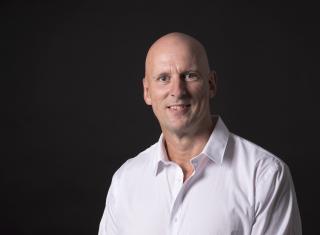 Marcel Cobussen studied jazz piano at the Conservatory of Rotterdam and Art and Cultural Studies at Erasmus University, Rotterdam (the Netherlands). He currently teaches Music Philosophy and Auditory Culture at Leiden University (the Netherlands) and the Orpheus Institute in Ghent (Belgium). Cobussen is author of the book Thresholds. Rethinking Spirituality Through Music (Ashgate, 2008), editor of Resonanties. Verkenningen tussen kunsten en wetenschappen (LUP, 2011) and co-author of Music and Ethics (Ashgate, 2012) and Dionysos danst weer. Essays over hedendaagse muziekbeleving (Kok Agora, 1996). Specialties: sound studies, music and ethics, music and spirituality, music and deconstruction, improvisation, sound art, postmodernism, poststructuralism, Derrida, John Zorn, Frank Zappa.
He is editor-in-chief of the open access online journal Journal of Sonic Studies.
His dissertation Deconstruction in Music (2002) was presented as an online website located at www.cobussen.com. In the book Engaging with Everyday Sounds he explores the role of sounds in everyday life, including their impact on human actions, emotions, and imagination. It intertwines sonic studies with philosophy, sound art, sociology and more to create an innovative guide to sonic materialism, calling for a re-sensitization to our acoustic environment and arguing that everyday sounds have (micro)political, social, and ethical impact to which we should attend. The book consists of audio files, images, and text, a multimodal monograph that explores the relationships of humans, nonhumans, and their environments through sound.
Explore Topics