Adam Diller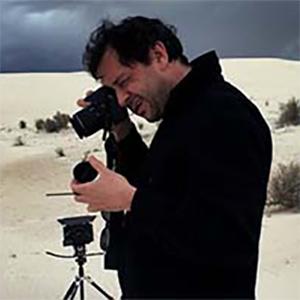 Adam Diller is a filmmaker and composer living in Brooklyn, NY. His work uses video, multimedia installation, and sound to explore aesthetic information embedded within our environment. His film and media works challenge our understandings of the ecologies, cultures, and media within which we live. He has exhibited internationally at venues including Anthology Film Archives, Big Sky Documentary Film Festival, Center on Contemporary Art, Susquehanna Museum of Art, Kassel Documentary Film and Video Festival, Athens International Film and Video Festival, Northwest Film Forum, Knitting Factory, Roulette, Issue Project Room, Sugar Refinery, and D-22. He has released music on labels including Line (12K), Locust Music, DRAFT, Gift Tapes, and Present Sounds. His scholarship has been published in The Journal of Cinema and Media Studies, Studies in Documentary Film, and In Media Res.
His documentary film SAFSTOR contrasts the physical presence of the Three Mile Island power plant with the memories of local residents of the partial meltdown on March 28, 1979. The film explores archival materials and the contemporary landscape around the plant to provoke reflections on the unintended consequences of our infrastructure. The film leads the audience to consider what role nuclear power plants have in our lives, what the plants will become as they are decommissioned, and how our thinking has changed since the 1979 accident.
His current project Project 02 is a film, book, and media exhibition that uses Google's first hyperscale data center in The Dalles, Oregon to rethink the Internet's long-term effects on our individual and collective relationships with the more-than-human world.
He teaches courses in narrative filmmaking, cinematography, screenwriting, and ecocinema.
Explore Topics