Jonathan W. Y. Gray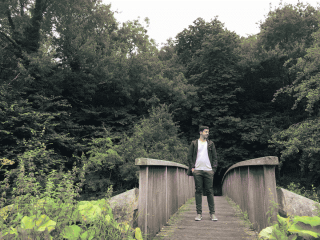 Jonathan W. Y. Gray is Senior Lecturer (Associate Professor) in Critical Infrastructure Studies at the Department of Digital Humanities, King's College London. His research explores the role of digital data, methods and infrastructures in the "composition of collective life", grounded in fields such as feminist science and technology studies, new media studies, critical theory and philosophy. He is currently writing a book on Data Worlds: The Politics of Open and Public Data in the Digital Age (forthcoming on MIT Press).
Gray is one of the initiators of the current project Forestscapes - Soundscapes as method. ..."How can soundscapes be used as a way to attend to forest life and the many different ways that we narrate and relate to forests, forest issues and forest protection and restoration efforts? Forests and their wider ecologies are presented not only as sites of conservation and relaxation, but also as crucial infrastructures in addressing and building resilience against the effects of climate change; habitats for endangered species; hotspots of biodiversity; part of poverty alleviation programmes; sites for ecotourism, health and wellbeing; scenes of neocolonial afforestation; backdrops for corporate greenwashing; landscapes of danger, violence, destruction and resource conflicts; and places where different kinds of planetary futures may emerge. Forests are involved in collective life in many ways... In this context, the forestscapes project will explore, document and demonstrate generative arts-based methods for recomposing collections of sound materials to support "collective inquiry" into forests as living cultural landscapes. It aims to facilitate interdisciplinary exchanges between natural scientists, social scientists, arts and humanities researchers, artists and public-spirited organisations and institutions working on forest issues."
His research has been published in journals such as New Media and Society; Information, Communication & Society; Big Data and Society; and Statistique et Société. He is co-editor of Reassembling Scholarly Communications: Histories, Infrastructures, and Global Politics of Open Access (with Martin Eve, MIT Press, 2020) and The Data Journalism Handbook: Towards A Critical Data Practice (with Liliana Bounegru, Amsterdam University Press, 2021). He is also Co-Founder of the Public Data Lab; Research Associate at the Digital Methods Initiative at the University of Amsterdam; and Research Associate at the médialab at Sciences Po (founded by Bruno Latour).
He is co-director of KCL's Centre for Digital Culture and member of the Computational Humanities Research Group; part of the advisory group for the Critical Infrastructure Studies Collective and co-editor of the Digital Studies book series on Amsterdam University Press.
In parallel to his research, Jonathan has previously been involved in setting up various digital commons initiatives such as The Public Domain Review, Open Data for Tax Justice and Open Trials. He is a community member of the Open Knowledge Foundation (where he was formerly director of policy and research), and an advisor to the Fair Tax Foundation, LSE Impact Blog and MediArXiv. He is Hakka-Chinese-Malaysian-Singaporean-American-Scottish and contributes to the work of several anti-racism and East and Southeast Asian (ESEA) community groups. He has written for The Guardian, Open Democracy and other outlets.
Explore Topics