Pedro Hurpia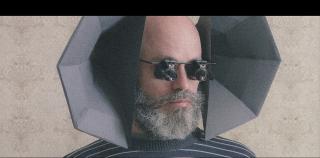 Pedro Hurpia is visual artist and researcher and collaborator at the SEA Foundation Tilburg (Netherlands). He recently earned a Research Grant from Est-Nord-Est résidence d'artistes in Canada. Last year received a Research Grant from the Kone Foundation (Finland) to develop his project at the Saari Residence in Mynämäki in 2020. He was contemplated with a monthly stipend from the municipality of Sandnes and County of Rogaland (Norway) for the A-i-R Sandnes in 2019. He participated in the Residency Program at Nida Art Colony in 2018, with the support of the University of Vilnius and had the project partly funded by the Ministry of Culture (Republic of Lithuania). Between 2015 and 2017, he was professor of Visual Arts at the Pontifical University of Campinas (Brazil) teaching Photography, Drawing and Orientation in Final Year Project. In 2015 he studied 'Advanced Studies Program in Photography' at Ateliê Fotô (São Paulo), coordinated by curator and critic Eder Chiodetto.
Pedro Hurpia's artistic practice investigates notions of displacement and collapse – not only in geographical way but also in a cognitive dissonance level (psychological stress) – when a person or a group are able to counteract even the basic level of logic; denying evidence, creating false memories, distorting perceptions, ignoring scientific claims, and triggering a loss of contact with reality. Following this thought of collapse and displacement, the paradoxes of human behavior are aligned with geological faults.
He uses fictional strategies creating narrative flows and systems that collapse when we face the evidence of the real, which is measured by modern empirical science. Hurpia recreates various existent devices in order to "understand" natural phenomena and geophysical anomalies that are only perceived by the human being when they emerge to the surface or when the body is directly impacted, such as landslides and sound waves. He is especially interested in binary contraries, which expand the analysis of his work, leaving open the certainty of what is real and fictitious.
Explore Topics