Rerouting the Trails for Soundwalking. The Art of Walking and Listening in the Context of Environmental Humanities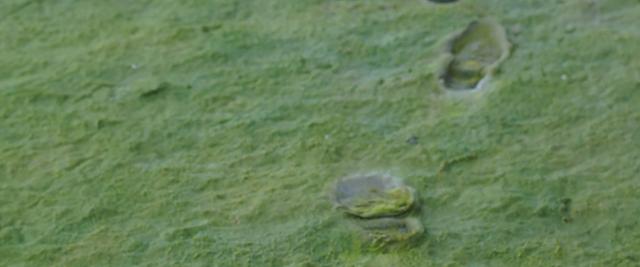 Join us on Zoom for the Seminar
Jacek Smolicki
Spring Seminars 2021
Soundwalking has traditionally been problematized and exercised as an aesthetic practice that advocates deep aural attention to the here and now. A number of scholars and researchers have dealt with meditative aspects of walking and listening alongside their pragmatic application to the study of noise pollution in urban environments. In this talk, I intend to reroute the dominant paths for theorizing and practicing soundwalking by turning to perspectives from environmental humanities. I am specifically interested in exercising a vision of soundwalking as a specific discursive, empirical but also speculative modality for becoming in tune with more-than-human species, temporalities and scales. Moreover, given that many soundwalking initiatives have been pursued in alliance with Western scholarship and ontologies, in this talk I will inquire into other worldviews for which the acts of walking and listening to surrounding environments have been central.
Among other soundwalking projects, in this talk I will draw more specifically on Intertidal Room. It is a soundwalk composition developed for Vancouver's coastline in the summer 2020. Combining elements of creative storytelling, historical research, field recordings, and soundscape composition, this soundwalk was intended to be listened to during a period of slack water, a moment when tide is at the lowest point and soon about to return. Attending to the fugitive nature of intertidal zones, this soundwalk intended to provide room for an increased aural attention to the power relationships that have affected diverse, often imperceptible layers of these complex environments. By analyzing different stages of production as well as reception of the project, I will argue that beyond more critical awareness of the present moment, soundwalks offer a particular opportunity for lending an ear to the environmental history of a given place.
Jacek Smolicki is a Krakow-born and Stockholm-based interdisciplinary artist, designer, postdoc researcher, and soundwalker. His works brings ethical, historical, and reflective dimensions to recording practices and technologies in a more-than-human context. Besides working with existing documents, Smolicki develops alternative modes of sensing, recording, archiving, and mediating stories and signals from diverse sites, scales, and temporalities. His work is manifested through soundscape compositions, soundwalks, site-responsive performances, experimental para-archives, audio-visual installations, and diverse forms of writing. He has presented his works internationally (e.g. Kraków, Madrid, Moscow, Helsinki, Stockholm, San Francisco, Budapest, Vienna, Sarajevo, Oxford). In 2017 he completed his PhD from the School of Arts and Communication at Malmö University where he was a member of the Living Archives research project. Between 2020-2023 Smolicki pursues an international postdoc funded by the Swedish Research Council. His research explores the history and prospects of field recording and soundwalking practices from the perspective of post-digital arts, environmental humanities, and philosophy of technology. He is also an associate scholar at the Uppsala Informatics and Media Hub for Digital Existence at Uppsala University. From January 2020 he is a member of BioMe, a research project that investigates ethical implications of AI technologies on everyday life realms. Smolicki explores sonic capture cultures and the impact of AI technologies on (human) voice. He is a co-founder and curator of Walking Festival of Sound, a transdisciplinary event exploring the role of walking through and listening to our everyday surroundings.
Website: www.smolicki.com
Tag:
Explore Topics