The Ruins of the Salföld Pauline Monastery as a Soundscape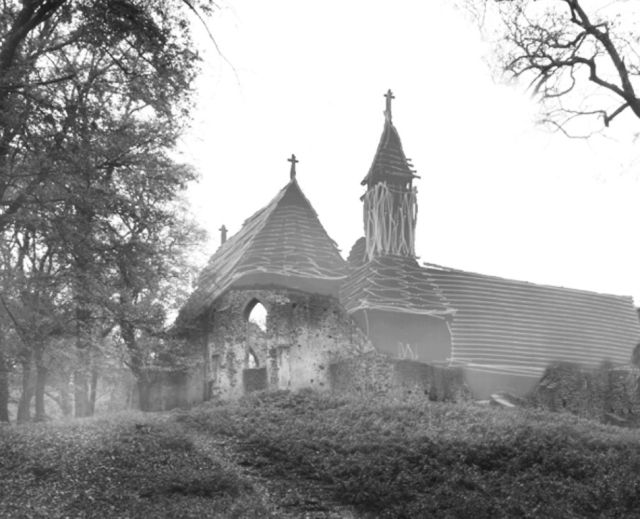 Csaba Hajnóczy, Zoltán Mizsei
Spring Seminars 2021
Moholy-Nagy University of Art and Design Budapest (MOME) and Institute of Advanced Studies Kőszeg (iASK) started a joint research and development program. Its subject is the acoustic ecology of the Transdanubia region in Western Hungary, combined with elements of the creative provincial city music development program "Sounding City" started by the music department of iASK. In our presentation we will review the regarding pathfinding activities at both institutions in the past few years: "Sounding Houses" and "Sounding City Well (iASK) – sonic ecology related courses and events (MOME). The main focus will be the recently created website "Ruins of the Salföld Pauline Monastery Soundscape". In its current state, the Pauline monastery in Salföld is a well-kept ruin, half an hour's walk from the village, in the forest. The place associates two sound worlds: the sacred music of the historic church practice, and the sounds of nature.
More information about the Pauline Monastery.
Csaba Hajnóczy is a musician, composer, musicologist, and teacher at Moholy-Nagy University of Art and Design Budapest, living and working in Budapest. He was the main initiator and organizer of the CESSE – Conference #1. His recent artistic interest is field recording based composition and the use of spatial sound systems. Since 2013 he has given numerous talks and workshops in the field of acoustic ecology, including soundwalks, in Hungary, Poland, Belgium, Turkey. Csaba participated in the Architecture and Senses in Plasy, 2017 and in all following CENSE events.
Zoltán Mizsei graduated from the Franz Liszt Academy of Music as a professor of choral conducting and Church music. He received his DLA in 2004. Currently, he is associate professor there at the department of Church music. He teaches Renaissance church music, choral conducting and voice teaching practices. Since 2014 he has been the conductor of Schola Academica choir. He sings and plays instruments in several early music and world music ensembles, composes music for contemporary dance performances and films. He teaches improvisation for music therapists at ELTE University. He organized different festivals and workshops to combine composed music and soundscape. Recently has established the Music Laboratory at the Institute of Advanced Studies, Kőszeg (iASK) with an interdisciplinary research, sound arts, touristic and education agenda entitled 'Sounding City'.
Tag:
Explore Topics